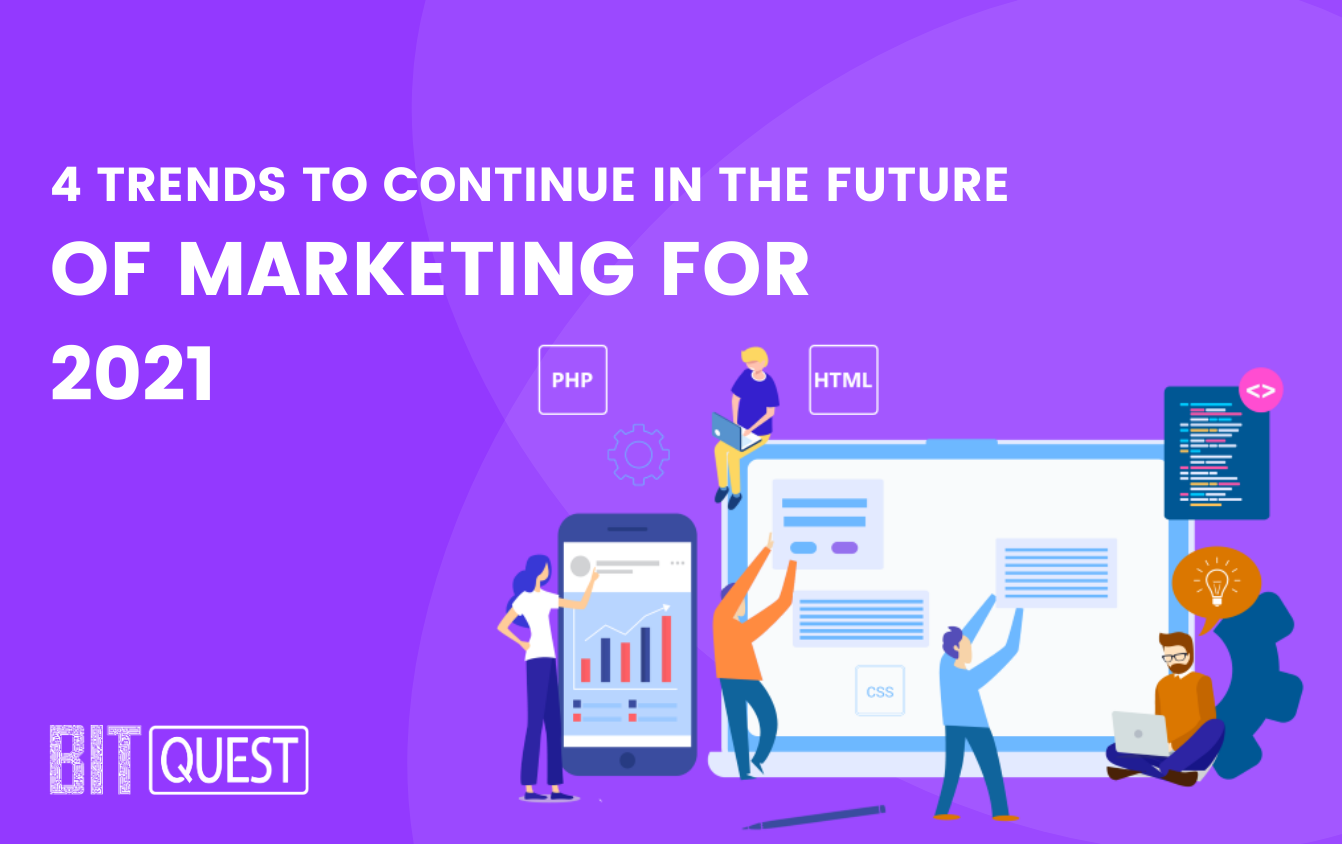 As we are rapidly approaching the end of the year, one of the key things to look into are the marketing trends that we are likely to continue seeing in 2021. In this article, we will look at some specific trends in more detail. To make a concrete plan for the short term, it is important to keep in mind where you are going in the long term. No one can say what the future of marketing will look like, but industry professionals can provide useful insights and forecasts in some of the possibilities available in the coming years. Of course, there is no guarantee that these predictions will be true. As marketers, it is important for us to monitor data trends to see data, research, and opportunities. But make sure that there is plenty of room for optimization and change in your marketing strategy.
Top 4 trends that will continue from 2020 into 2021
1. Marketing Automation
This is one of the most trending things in marketing. Marketing automation refers to software platforms designed for marketing departments and organizations that are effectively marketed online on multiple channels. According to a research, about half of the work done by paid professionals can be automated. Indeed, marketing automation is the practice of using software to automate these repetitive tasks.
2. Artificial Intelligence
Digital marketers are trying to leverage AI for strategic planning and campaign decision making. Most of them found AI helpful and increased their productivity and reduced their efforts. AI-driven analytics tools provide better insights for campaign management, budget planning, and ROI analysis. AI can gather insights from truckloads of unstructured and structured data sources in a fraction of a second. All human interactions with a business affect digital marketing strategy and business revenue. With smart analysis pattern of data of AI, marketing tools can make better suggestions and help in decision making. Recommending an individual content to the right audience at the right time guarantees the success of any campaign.
3. Experiential Marketing
Experiential marketing is a marketing technique that creates an engaging experience between brands and consumers that will help in the least miscommunication due to mediocre. Experimental campaigns use an activation to bring brands to life and interact directly with the target audience. This creates authentic interaction and enthusiasm with consumers. Keeping the product in the hands of the consumer is always one of the best ways to remember your product and generate brand loyalty.
4. Executive Marketing
The marketing executive aims to maximize profit through sales strategies that match customer needs, and by promoting products, services, or ideas. Marketing executives develop and oversee marketing campaigns to promote products and services. In this, the executive is generally responsible for the planning, development, implementation, and management of the overall digital marketing strategy. In addition, he is responsible for managing, mentoring and training digital marketers and other marketing positions in the team.