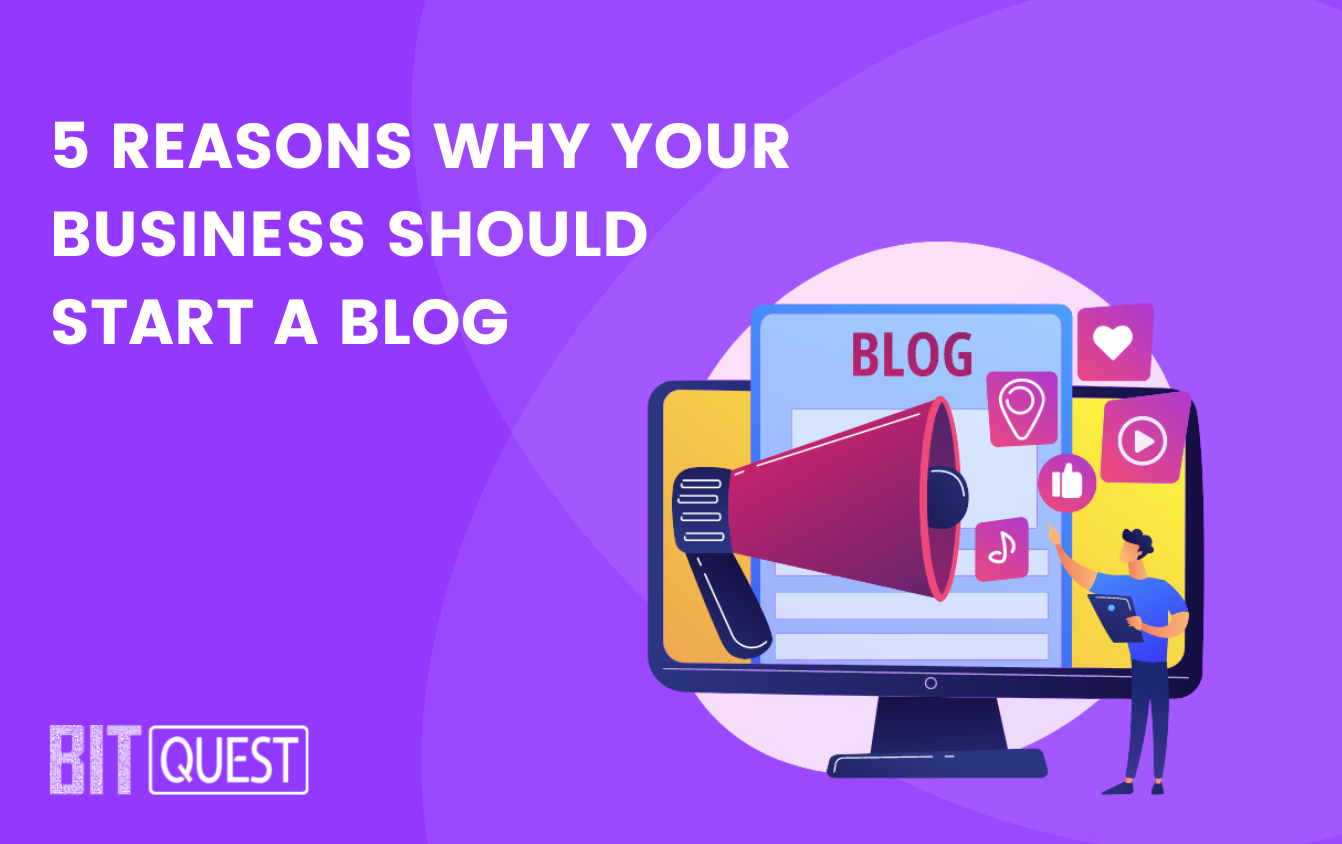 Marketing strategies are constantly changing with new ideas to secure valued customers and approach leads. Using blogs as part of a marketing technique is a promising way for organizations to reach their ultimate goal -- no matter the type or size of the business.
Nowadays people are engaged in social media and the internet for the maximum time of the day.
A business blog is a marketing channel (just like social media, direct mail, email marketing, etc.) that helps boost business growth. Business blogging is a marketing tactic that uses blogging to get your business more online visibility.
1) Helps drive traffic to your website.
Everyone is running a business hoping to get more website visitors. Now think about the ways how people find your website:
Your valued customers could type your name right into their browser, but that's for an audience you already have who know about your work. As you're on their radar, this search doesn't help you get more traffic on top of what you're already getting. So, how can you entice new traffic or readers to your site? It can be through blogging and optimizing your site for search engines.
Probably you don't have many pages on your website and not every page is updated regularly. Blogging is an excellent way to solve both of these problems. Like, every time you write up and publish a blog post, it's one more indexed page on your website, which means one more opportunity to show up on the search engine results page (SERP) and the possibility to drive traffic to your website in organic search.
2) It helps convert traffic into leads.
After welcoming some traffic coming to your site through your blog, you have an opportunity to convert that into leads. Every blog post you deliver is another indexed page, each post invites the new prospect to generate new leads.
To make the blogs work straightforward, add a lead-generating call-to-action to every blog post, that leads to things like free ebooks, whitepapers, fact sheets, webinars, and trials. Mainly, any content asset for which someone would be pleased to exchange their information.
Traffic-to-lead conversions work simply like:
Visitor comes to the website

Visitor sees call-to-action for a free offer

Visitor clicks call-to-action and reaches a landing page, which contains a form for them to fill in with their information

The visitor fills out the form, submits information, and receives the free offer.
3) It invites funding too
Many websites pay for traffic by buying an email list, blasting them, and hoping some people open and click through on the emails. But that's expensive and, you know, illegal too. So don't dare! However, paying for traffic by placing tons of paid ads, isn't illegal but is still quite expensive. But wait! Keep in mind, the second you run out of money, your traffic stops coming, too. Blogs make it easier for customers to uncover businesses through Google. It gives customers a better understanding of a particular company and its product. By using a multichannel marketing strategy, blogs contribute another touchpoint with customers. Blogs with an engaged audience of people who are interested in product recommendations can be a viable revenue model. Informational, how-to and lifestyle articles offer lots of opportunities for promoting products.
4) It helps you share company news.
Blogging serves every big, and small business a medium to share their company news and stories. Blogs can contain not only articles but also news that spotlight what your company is up to. You can tell your audience about a brilliant case study that showcases how your products and services help customers. Sharing company news on your blog not only humanizes your brand but also helps your audience understand that you're not always about selling.
5) To inspire your audience
A blogger can inspire people in an infinite number of ways. Using words to inspire people to Change their lives for the better or make others' days more productive by creating some beautiful thoughts or helping other people can stage you as an influencer. Being able to inspire a larger audience through writing is a satisfying feeling no doubt. It lures you to want to do it all the more. And when people respond in positive ways, you generate a portion of influence over them. All this is achievable through the power of your blog, which you can use wisely to explore new corners of your business.
BitQuest Malaysia is one of the best SEO company Malaysia. With well-qualified and well-coordinated team members BitQuest Malaysia helps you to find an effective digital marketing solution for your business organization that will take your business to another level. Please do visit our official website- https://www.bitquest.net/.