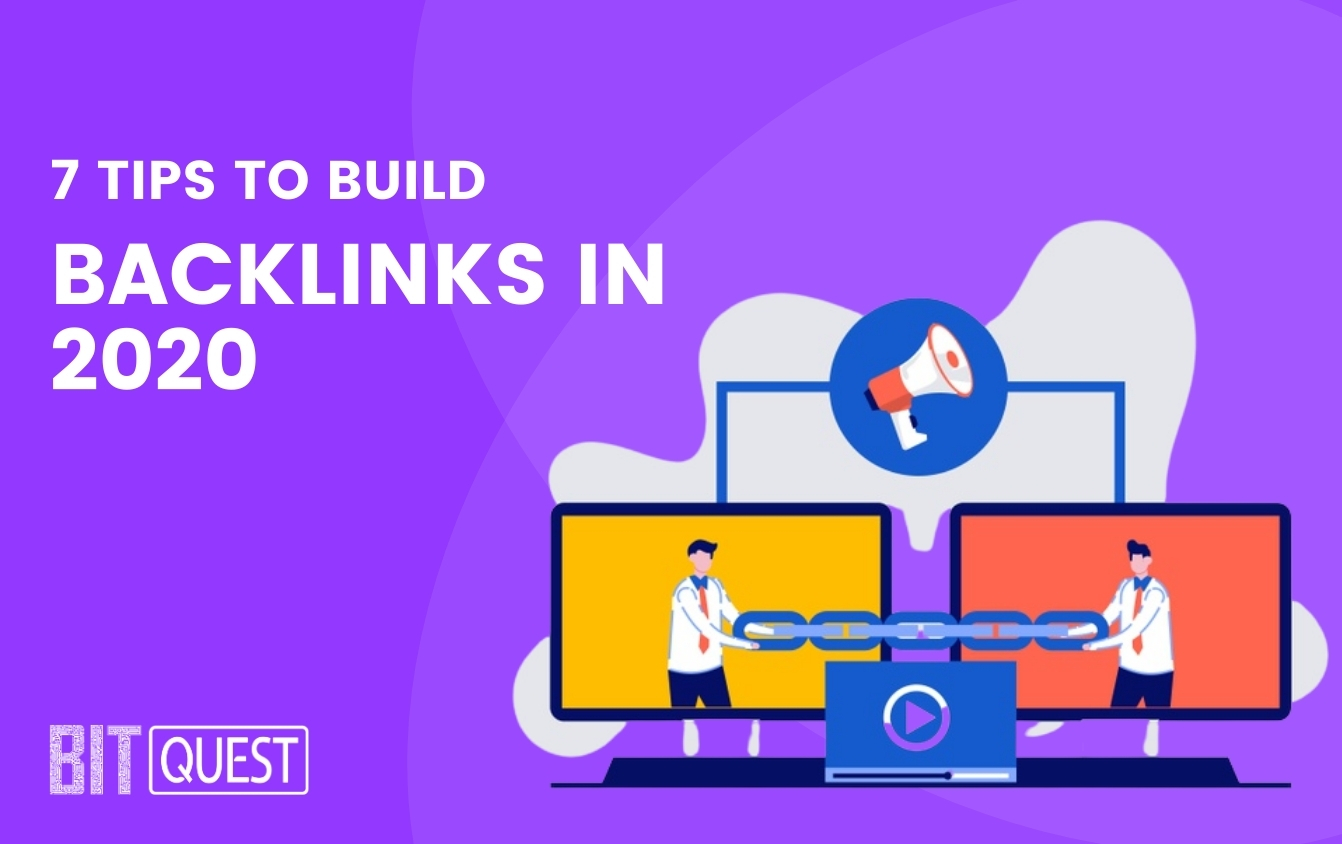 Backlinks are the practice of creating one-way hyperlinks to a website with the goal of improving search engine visibility. Common link building strategies include content marketing, accessories creation, email outreach, broken link building, and public relations. For years, link building has been the most contradictory and difficult digital marketing strategy for one simple reason: with no links, your content is low, if not zero, Google ranking. But before going ahead, let's understand why backlinks is vital. why backlinks are important?
Why backlinks are important?
Backlinks are links or inbound links coming from other websites on your website. Search engines like Google consider backlinks for a specific page as a "vote" of credibility and authority. Therefore, pages with the most votes or backlinks are considered more relevant and reliable than those with fewer or no backlines. In this way, the more backlinks your pages get, the higher it ranks in search result pages. However, not all backlinks may be useful for your site. For example, to rank high in SERP, you need to focus on getting quality backlinks. A single high-quality backlink may prove to be more effective than other 100-low quality backlinks. So, which links are considered high quality? If the site has gained more authority, it will pass some juice of its authority to your website through the link and thus result in increasing your domain authority. Now, to gain backlinks from reliable websites, you will need high-quality and linkable content on your site. And the pages or sites that link to you should be related to your industry and relevant to their audience. That being said, let's focus on some powerful and creative strategies to find such websites and get backlinks from them.
7 Ways to get quality backlinks to Business sites
1. Target for your competitor's backlink sources
It is extremely important to have a look at the competitor's website to know what kind of strategies they are implementing to get an authorized website link. To do this, you can use SEMrush's Competitive Research Toolkit to see the type of backlinks you find on your website. This will save your time as you will be getting similar site links from your competitor's backlink analysis and you can easily connect with them.
2. Turn your Mentions into Backlinks.
This is an easy way to get new backlinks to your site because someone has already written something about your brand. They may refer to your brand on a website, social media, or any other channel, but they have not linked back to your site to provide you with that link equity (aka link juice). To grab some of these backlinks, contact the webmaster and ask to convert the mention to a backlink. Usually, a simple email will do. In most cases, other brand owner or bloggers should link to your site when they mention you. If not, search for mentions with easy-to-use tools like Link Research Tools.
3. Implement the broken link building method.
Broken link building method includes niche to find top websites or dead pages in your industry. You then recreate the broken content and contact the webmaster to replace that new link with a link to your new content. If you do not have the right equipment, this method can be time-consuming.
4. Take advantage of guest blogging.
Guest blogging is a highly effective way to reach new readers and gain more exposure. All you have to do is publish blog articles on other websites. Apart from gaining backlinks, you will also increase your online reputation.
5. Use business listing websites
Google business listings are another way to earn backlinks. Lists include business name, website, email address, office address, etc. Backlinks from various business listing platforms are good for domain authorization. There are various business listing websites that add a no-follow tag to their website link. However, backlinks from these platforms can prove to be very beneficial if it has a high DA and is related to your niche. For research purposes, most business professionals go through business listing sites to find out more about your organization or any other vendors. Therefore, it is very important for you to focus on various business listing websites by reading your company's essential information on them.
6. Use infographics
Infographic, on website pages or blogs, helps the target audience understand what you are trying to do with a graphical presentation. It is scannable, easy to understand for viewers. And this is why it is one of the most useful strategies that most smart entrepreneurs implement to gain backlinks to their site in a short period of time. Creating beautiful infographics can actually cost you money and time both. And most website owners cannot afford to invest in infographics. This is where you can offer them a quality infographic based on one of your mainstream blog entries or some new results identified with your business speciality and, as a result, for backlinks to your site Can trade. The idea of ​​this strategy is to provide something beautiful and relevant to their audience, which they cannot afford and get some favour in return. In this case, it is backlink.
7. Keep your old posts updated
Your blog section or any of your website pages require customization from time to time. After you have optimized your content, you need to connect with related journalists or bloggers whoever added old content. You need to inform readers about the updated content version. Start checking out old content on your blog page. Make a list of old content and see what needs updating. For example, you need to update an image or any information that you do not find more relevant to your business or niche. You only need to create a new and improved piece of content with relevant statistical data, illustrations and infographics.