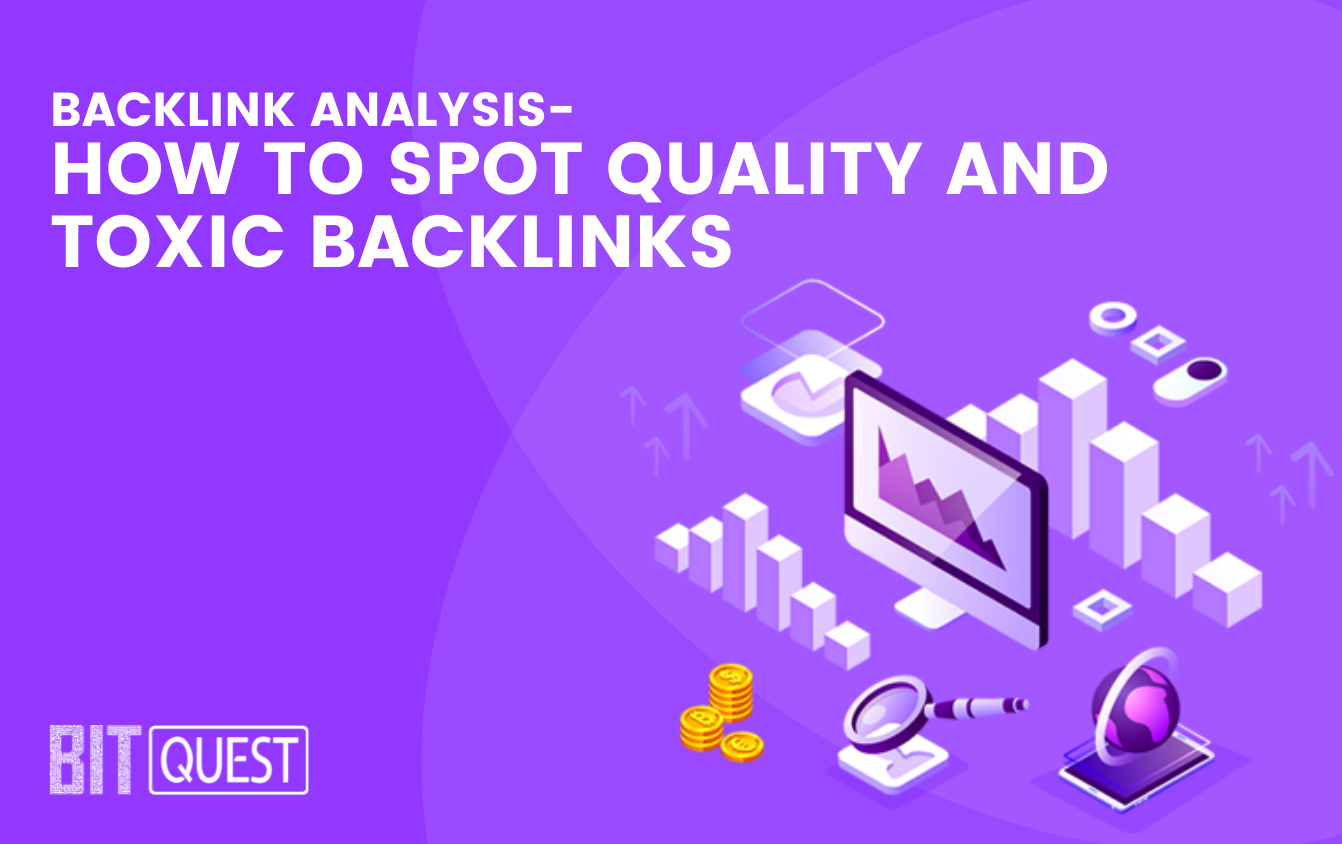 Backlinks are one of the essential factors for Google ranking, and no marketer can afford to ignore them. You must have a strong strategy to build high quality links to rank higher for competitive keywords and search terms. But remember one thing that not "all links" are created equal. It is necessary to identify right and wrong to avoid loss. Incorrect links can negatively affect rankings, organic traffic, and revenue.
The simple hack is to regularize your backlinks and your competitors' analysis to find opportunities to build high quality links that will help increase organic visibility. It is also important to identify any issues that may be altering the performance of your website and be helpful in finding the proper course of action to resolve it.
Backlinks analysis
You need to make a habit of analysing your backlink profile regularly. A better insight into your and your competitors' link profiles will provide better opportunities for you to acquire and use the information to improve strategies. There are basically two types of backlinks and it is important to know about them:
1.Organic backlinks
Organic backlinks are a fancy way of saying natural backlinks. In other words: it is a link that is naturally placed by a real person on their site when they feel it is beneficial to their audience and adds value to their website.
2.Toxic backlink
Toxic or bad links are often the wrong types of links, often referred to as unnatural or spam links that can harm your site's organic performance.
What to do next?
Now we know what backlinks are and how to categorise them as either good or bad. Therefore the question "do you had or have any toxic backlink on you page?" and if you had, do you need to think about removing previous toxic backlinks? The answer is yes!
You have to find these backlinks and remove them from your backlink profile. First, you need to identify toxic backlinks using a tool. Fortunately, there are some well-known tools like Ahrefs, Moz, and SEMRush, using which you can flag all links that are considered toxic according to their metrics. This is a huge step because when you find toxic backlinks you can easily remove them. Then you need to contact the webmaster and just ask them to remove the links. Also, you'll need to create a disapproved file and submit it to Google to ignore those links. This way, the harmful effects of those links will wear off after some time, and you can track your website's health score to be sure of the result.
It is necessary to continue to take preventive and corrective measures to avoid loss of traffic and to face penalties from Google. It's best to run regular backlink audits as a part of your SEO activity. You may help yourself by successfully spotting the problems caused by toxic links before they become a serious problem that leads to damage. BitQuest provides the best SEO services in Malaysia where our expert team will provide you the perfect solution and strategies for your business. From offline to online we take your business to the next level. To know more about us please visit our official website- https://www.bitquest.net/.