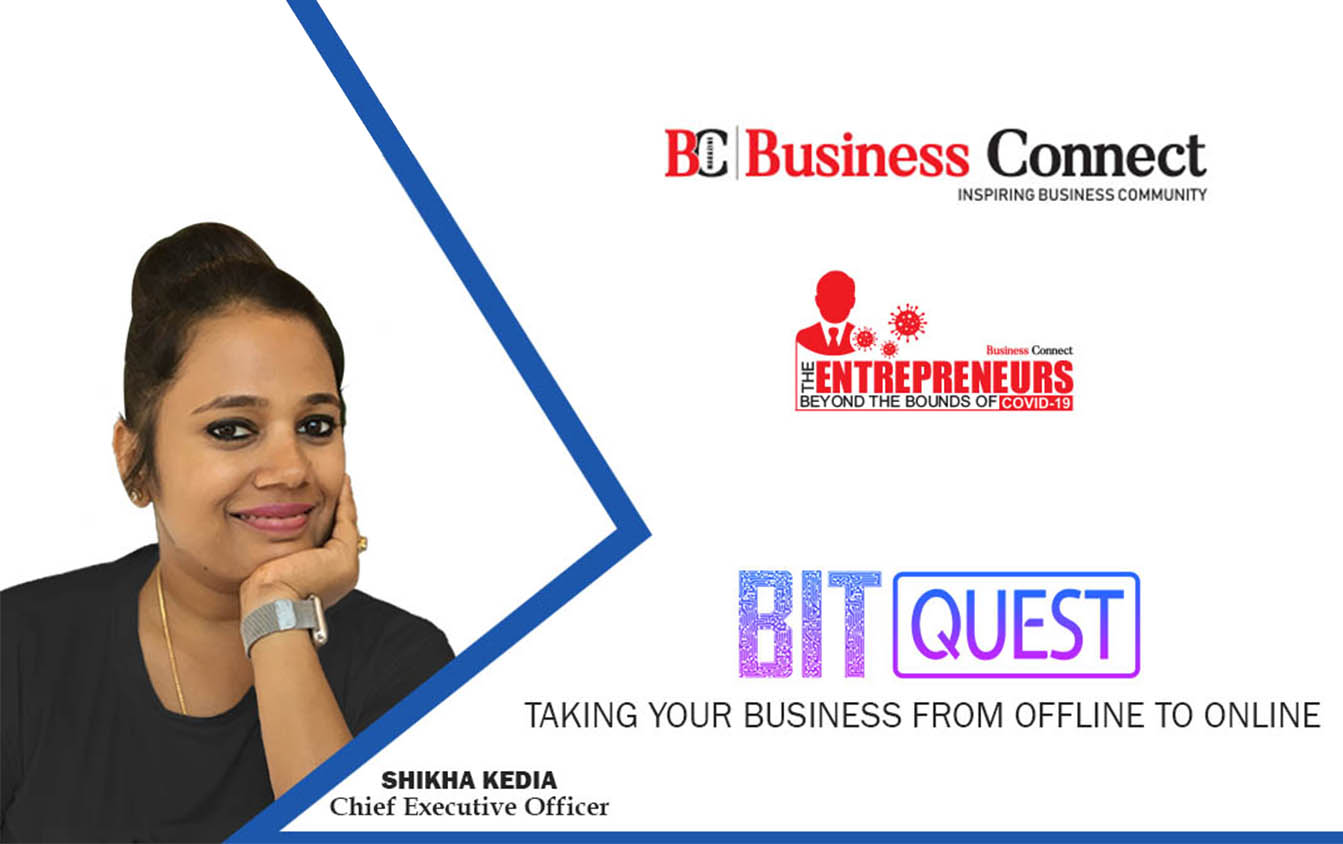 Recently, Business Connect Magazine interviewed our CEO Ms. Shikha Kedia Bharadwaj for their recent edition on "The Entrepreneurs Beyond the Bounds of COVID-19." In the interview, Ms. Shikha talked about her journey in the business world and then discussed at length, the challenges that this pandemic brought and how our team was able to overcome all hurdles and create "opportunity in adversity."
We believe that when millions of people have shifted online for all their needs, the respective businesses need to be online as well and not just to cater to the people but to remain relevant in these changing times as well. For us, digital marketing is the bridge that connects consumers to businesses online and that is what we at BitQuest work towards- Connecting more and more people to your business to help you reach your true potential online!
- Shikha Kedia, CEO, BitQuest
Read the whole interview below.
https://businessconnectindia.in/the-entrepreneurs-beyond-the-bounds-of-covid-19/bitquest/?fbclid=IwAR07nZIli1o7KXHniVw6srB5QjywlDesIP579hJ_AuLvJJxdgO456b7_u0c