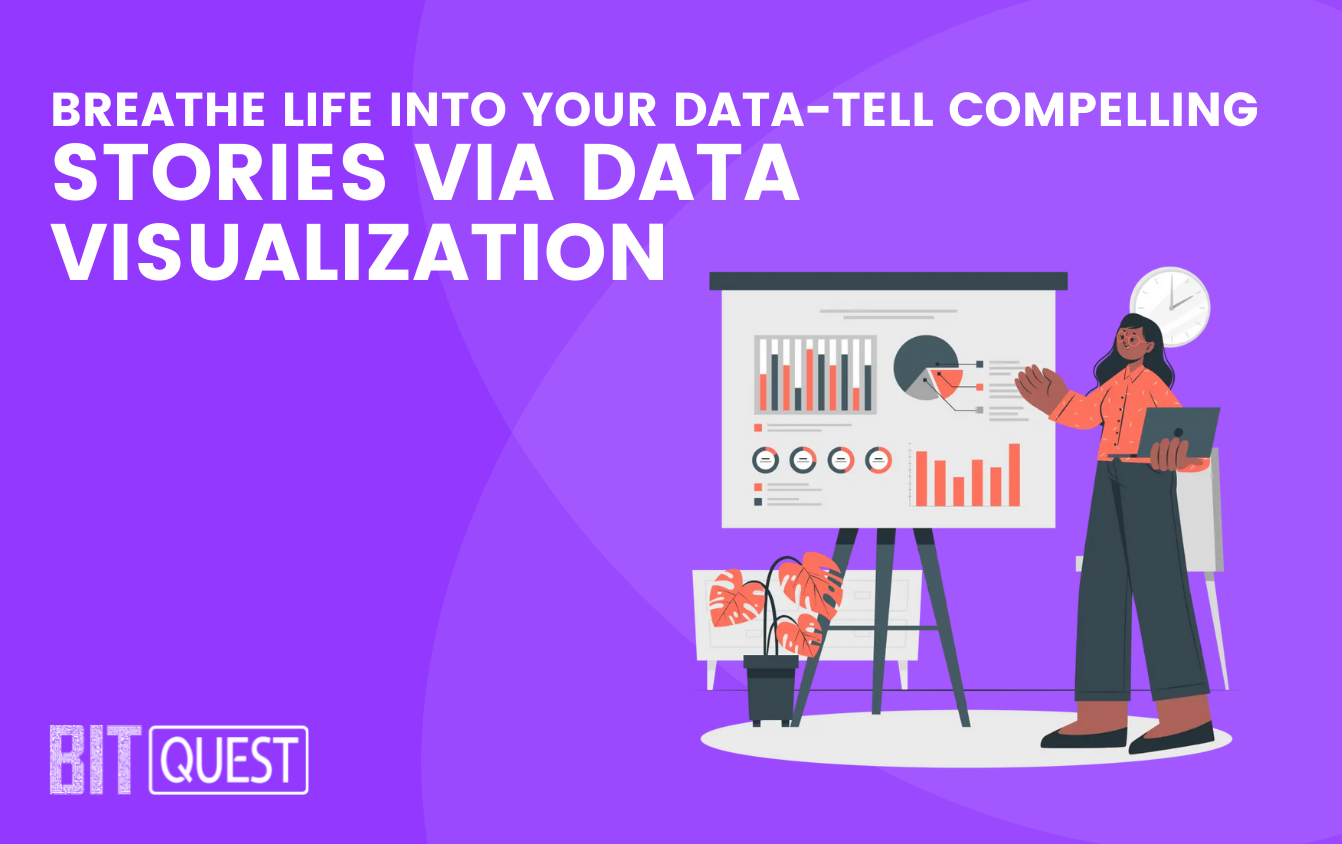 Any great story requires visualization and description. It takes small additions of those details to form a picture in one's mind for the story to truly complete. The same goes for analytics and data. These inclusions in our marketing strategies allow us, as marketers, to tell the stories that make for successful campaigns and customer journeys. However, interpreting all the data recently and turning it into а great story can be an intimidating task.
What is Data Storytelling?
It is one of the best ways to use data to create new knowledge and new decisions or actions. It is an integrated practice that incorporates knowledge and skills from a range of disciplines, including communication, analysis and design. It is practiced in many fields and is used to solve various challenges. Storytelling is something most marketers are familiar with to some degree. When we are talking about data storytelling, we are talking about stories in which data is the focal point. The story is there to explain the data and why it matters. There are all kinds of stories, and most of them visuals can help tell, but only a few have this focus and intention.
1.Know Your Story
The first main and important step of telling a good data story is to uncover a story which is worth of telling. You can start by asking a question or creating a hypothesis, then compiling and digging through relevant data to find the answer. As you consider the different stories, ask yourself:
What are you trying to explain?
what is your aim?
Are you trying to shop on an offer?
There are many ways to access data to uncover a story—and the story you set out to tell may not be the story you get. As you collect and analyse your data, consider using possible approaches and approaches to help you identify a theme and develop a structure for your story.
2.Be Aware of Your Audience
Always be aware of your audience while developing and sharing your data stories. If the story you want to tell isn't relevant or interesting to your intended audience, it won't have the effect you want. Your audience's age, demographics, job, and subject matter expertise will affect how they understand and respond to your stories (and should dictate how you tell your stories). For example, if you're talking to a room full of engineers, you might want to provide more technical details and dig more deeply into the data set as you tell the story. However, an audience of executives will likely have a wide range of professional experience and will be looking for simplified data with clear takeaways. Customize your story and view it from different angles depending on the audience you want to share it with.
3.Build Your Story
With your data in hand and your audience in mind, you can begin to develop a narrative. A narrative is not simply an interpretation of your data. A good data story should be like you are taking your audience on a great journey. To do so, your data story should follow basic formula, we have listed a few for you below:
Context: What's the situation? Why are you telling this story? Look for a hook to engage the audience.
Characters: Who are the key players?
Problem: What is conflict?
Solution: How can the problem be solved? Or what important insights or actionable steps should we take? Emphasize value. Make it relevant. What will be achieved?
4.Use Visuals to Present and Clarify Your Message
In the end, a good data story needs visual. Visuals are a powerful way to engage your audience and improve retention—especially when communicating with a non-technical audience. Visualizing your data story enhances understanding at every level. Storytelling with data visualization helps you simplify information, highlight the most important data, and communicate key points quickly. Choose views that make it easy for your audience to understand and engage with the data. Choose views that make it easy for your audience to understand and engage with the data.
Data-driven storytelling is a powerful way to communicate complex ideas, create buy-ins, and inform better decision-making for leaders at every level. By combining visualization, data analysis and storytelling best practices, you can create compelling data stories that drive change. To know more on this topic, you can contact us or to know more and interesting things about SEO services in Malaysia visit our webpage