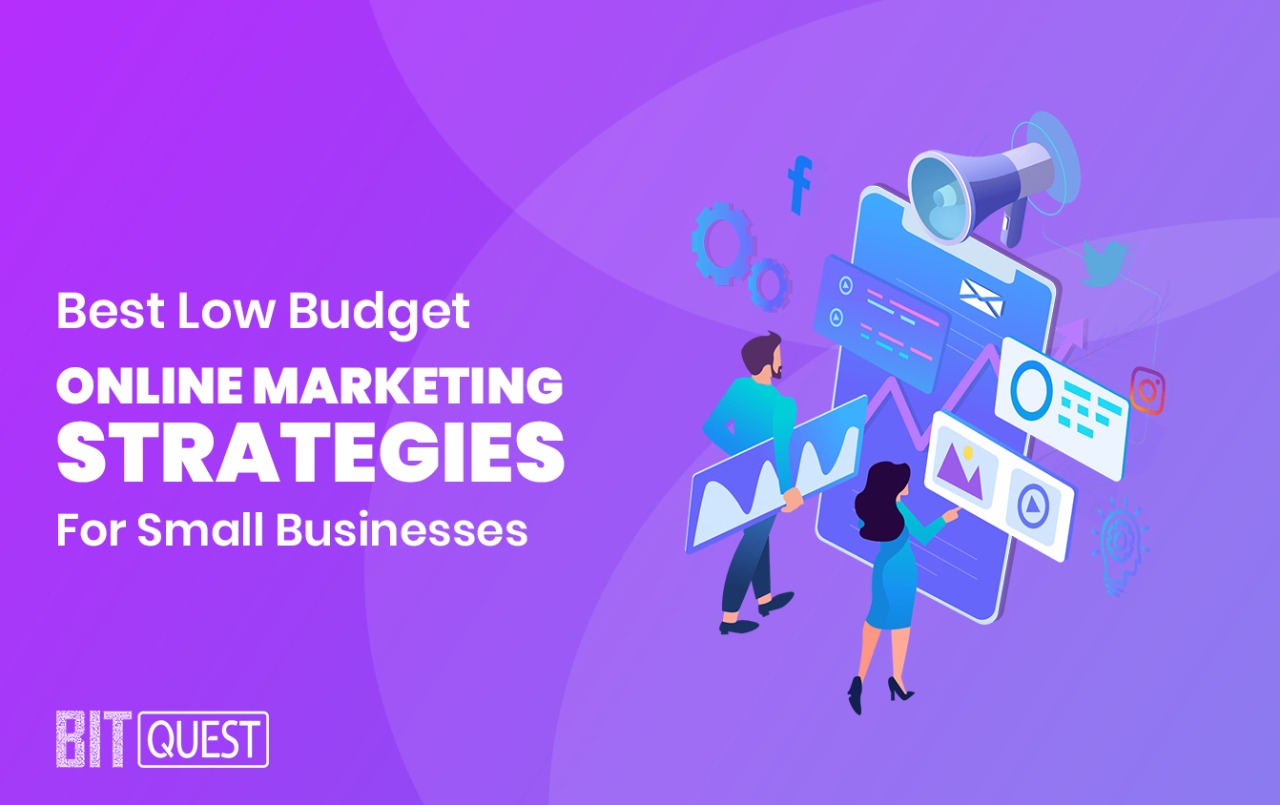 Creating an effective marketing strategy for small businesses is not always straightforward. Sometimes the business is booming and you have a lot of extra money in your marketing budget. Other times, you will need to optimize your plans to make the most of the resources you have. The most important thing to remember is that growing a small business is a marathon, not a sprint. You can grow your business even in lean times. All you need are some low-budget marketing ideas and a commitment to implement them well. But according to not only us but also the Best Performing Digital Marketing Agency Malaysia, BitQuest Malaysia says these are the best and low-cost marketing strategies for small business owners. Low-budget marketing does not mean scouring the bottom of the barrel. Digital marketing has proven effective for businesses of all sizes, and there are plenty of online advertising options that are cheap or free to use. Here are some cheap marketing ideas that provide a great return on investment (ROI) for your brand.
1. Create a Free Google My Business Account
Especially for local businesses, the Google Business Profile has become one of the most effective free marketing strategies available. This free listing allows your business to be featured on Google Maps, the Local section of Google Search, and the knowledge pane on the right for branded searches. But for your business profile to appear high on Google Maps or local results you need to customize your business profile, and to customize it, you must have verified ownership of it.
2. Start a Blog
Starting a blog is an effective small business internet marketing strategy. For successful marketing for a small business, you must have plenty of content and a quality blog to attract customers to your site. Do not hire a content mill to fill your site with complex keywords that do not provide value to the audience. Instead, you can take the help of an essay writing service to keep your content fresh.
3. Content Marketing
Using content to promote your company is always part of a great SEO strategy. But it is much more than just using the right keywords. Creating relevant, useful, and engaging content builds your brand identity, personality, and authority. Content marketing involves planning and sharing posts, articles, news, videos, and any type of topic that speaks directly to your audience. This type of marketing is not only about information, but also about timing and presentation. What, how and when you write are things to be considered.
4. Use free promotional tools
Speaking of free promotional tools, it is important to note that since you have committed to a limited goal and scope, there is no need to increase your overhead with gadgets. Use free promotional tools where possible, and only commit to paid tools if you know they will significantly improve existing operations or performance.
5. Business Card
Having a business card for your business shows professionalism to your customers. A creative business card is essential to make you stand out as compared to others. A smart businessperson always carries a fair amount of business cards with him and gives them when meeting new customers and potential customers. You can hand out business cards to someone who can assist you in finding new leads/customers. This increases the rate of recommendations and consequently increases in customer engagement.
6. Do not Sleep on LinkedIn
LinkedIn is a major social media site that is not used often. Do not just add a network connection and sign out; Enter dialogue with the connections you make, share your blog posts, and offers, join, and contribute to forums, and share quality content from others. By enabling other professionals to develop and educate your potential customers, you can build your brand and earn trust and respect in your industry. Also, encourage all your employees to be active on the platform!
7. Build A Website To Own Your Online Presence
Having a professional-looking website is one of the most important assets you will build for your small business. This is where you will show who you are, what you offer, where you are, and how a potential customer might contact you. It is a channel you will always own (unlike other platforms that can change policies or go in and out of style), and it has organic traffic in addition to being a place to drive traffic from advertising and other marketing initiatives. Your website is not just a simple brochure. You could convert it into a seller 24-7 by understanding how to convert traffic and convert them into leads (more on that later).
8. Become A Sponsor
Based on your target market, you can select the type of event you want to sponsor. It is highly effective and lets your business shine. For example, college festivals are an attractive way to promote your enterprise. You are allowed to set up stalls in a place that guarantees you a young crowd. Stalls can be of food, jewelry, clothes, sports, or even competitions related to your business. The departmental festival also uses sponsors where you are featured on its posters, online campaigns, and even sample distribution on its premises. A cultural program often takes place in auditoriums that facilitate a large audience. You can use the sponsorship of that event to promote your business. It is an exceptionally low-cost advertising idea that gives a lot of engagement and publicity.
Finally, never assume that having a low budget for your small business is the end of the world. There are various online marketing strategies you can adopt to boost the performance of your business. Do not look at the hurdles that come with a low budget as it can be a blessing in disguise. Instead, consider the above online marketing for small business strategies.
Bit Quest Australia is the Best Performing Digital Marketing Agency in Malaysia. With well-qualified and well-coordinated team members Bit Quest helps you to find an effective digital marketing solution for your business organization that will take your business to another level. Please do visit our official website.