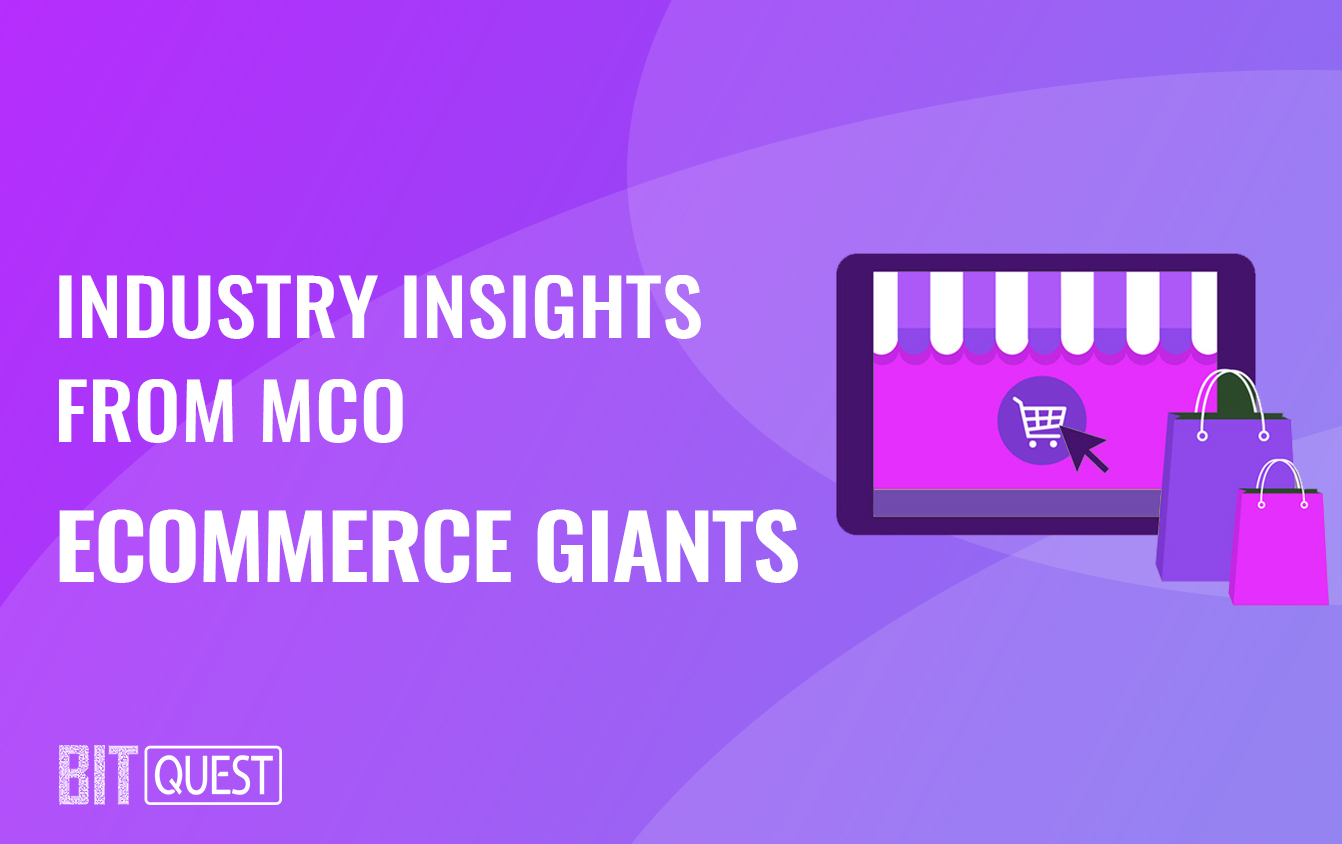 E-commerce is one of the few industries that thrived during the challenging times. In light of the MCO implementation, as a measure against curbing the spread of COVID-19 in Malaysia, there had been an increase in the number of businesses pivoting to digital platforms as people shift their spending habits towards online platforms. As a result, the e-commerce industry went booming during the whole period of the MCO.
BitQuest has been keeping track of various industry trends during these times. And in this article, we bring for you key points and ad strategies that proved vital for major e-commerce platforms during the MCO.
Here are some of the trends and insights about the ad strategy and marketing objectives of five major e-commerce platforms in Malaysia:
Shopee
Shopee reigned as Malaysia's most popular e-commerce app and website during the MCO.
Their main marketing motivation were consumers and they used aggressive ad campaigns on current trends to complete their agenda. The platform having 184.9% more ad sets compared to Lazada during the period of 14 - 17 April 2020; the majority of these ad sets are promotions which drives traffic to its official app.
Shopee strategized its advertising content based on current trends and the needs of consumers.
As the MCO caused a visible paradigm shift in spending habits, people began to spend more on primarily essential goods like groceries and household supplies.
Seeing an opportunity in this adversity, Shopee began to fulfil the essential needs of consumers by introducing promotions like RM1 deals on groceries, fashion, and kitchen appliances as well as focusing their advertisements on these offers to capture the attention of consumers.
Their comprehensive and aggressive ad strategy proved crucial in its race to clinch the top spot as the most popular e-commerce platform in the nation.
Lazada
Unlike Shopee, Lazada, another major Malaysian e-commerce giant, focussed its efforts on Recruiting Sellers. Lazada worked more towards working with the local business owners momentously promoting digitalization of offline businesses to online. They took a different approach by launching a business stimulus package, 'Pakej Kedai Pintar', to support e-commerce entrepreneurs and small medium enterprises (SMEs). According to reports, over 160 businesses from various industries have setup e-commerce storefronts on Lazada since March 2020.
50% of Lazada's ad sets promoted its business stimulus package which entitled sellers to customised benefits such as free shipping services and access micro loan facilities. Corresponding to its ad sets, Lazada set a majority of their ads to drive traffic to their websites, with more than 50% of it focussed on seller recruitment through 'Pakej Kedai Pintar' and the rest pushing brand days and product promotions.
Hermo
Hermo did not change its marketing objective and continued to encourage sales transactions.
Using ad campaigns and strategies, Hermo continued to promote brands and products on its platform, with 52% of the ad sets highlighting its hair care campaign while 34% featured brand-wide promotions.
Their main ad strategy was to direct consumers to product pages where they could make purchase on the spot via its website.
In April 2020, Hermo partnered up with Rely to launch the "Buy Now, Pay Later" instalment programme, offering consumers the option to pay for their purchases in interest-free instalments. This is being cited as a counter-active measure in response to Malaysians' decreased spending.
Sephora
Sephora's social media ad strategy too, remain unfazed by the effects of MCO.
Sephora, which is the most popular chain of personal care and beauty stores, continued to ride on the popularity of big beauty brands and focussed largely on achieving product sales during MCO.
60% of its ad content type focussed on product highlights. Of those, around 53% of it featured makeup and 24% focussed on skincare.
There was also seen a significant emphasis on pushing for downloads of Sephora's official app, with 19% directed towards app downloads, 6% to first purchase promos and 8% to Beauty Pass Exclusive promos.
If you take a closer look, you'd see that a large portion of their ads from 14-17 April 2020 featured globally recognised brands like Fenty Beauty, Clinique, and Urban Decay—which could be deemed as Sephora's strategy to leverage on the popularity of big beauty brands to achieve their objectives: sales, sign-ups, and app downloads.
Zalora
Zalora launched the Household Essential Category on 23 March 2020, roughly a week after the MCO was implemented. Thus, entering the race of innovative marketing strategies adopted by businesses to fight this pandemic.
The diversification of its offerings looks to be addressing consumers' demand of daily necessities during the pandemic. The launch of this new category also coincides with a rise on search interest of Zalora on Google the very same day.
Zalora's ad strategy mainly pushed product promotions, with 58% of its ads driving the ad traffic to product pages. Aside from product ads, Zalora also directed 42% of their ads towards the official Zalora App download.
To summarize
Adapting and adjusting to the new norm is the best marketing strategy at the moment. That is exactly what we learned while going through insights and data of various industries.
Below is the summary of the marketing strategies adopted by the above-mentioned e-commerce platforms.
• Shopee honed in on consumers by riding on current trending topics and pushed promotions of essential goods following the shift in consumers spending habits.
• Lazada targeted SMEs with business stimulus package to encourage e-commerce adoption.
• Hermo partnered up with Rely to offer interest-free payment options for consumers to encourage spending.
• Business as usual for Sephora as it leveraged on popularity of big brands to target its consumers.
• Zalora expanded their product line to offer essential supplies and daily necessities in addition to its staple fashion options.
Source: Figures and facts adapted from Adqlo's Life-After-COVID19-Malaysia-Retail-Industry-Digital-Report.