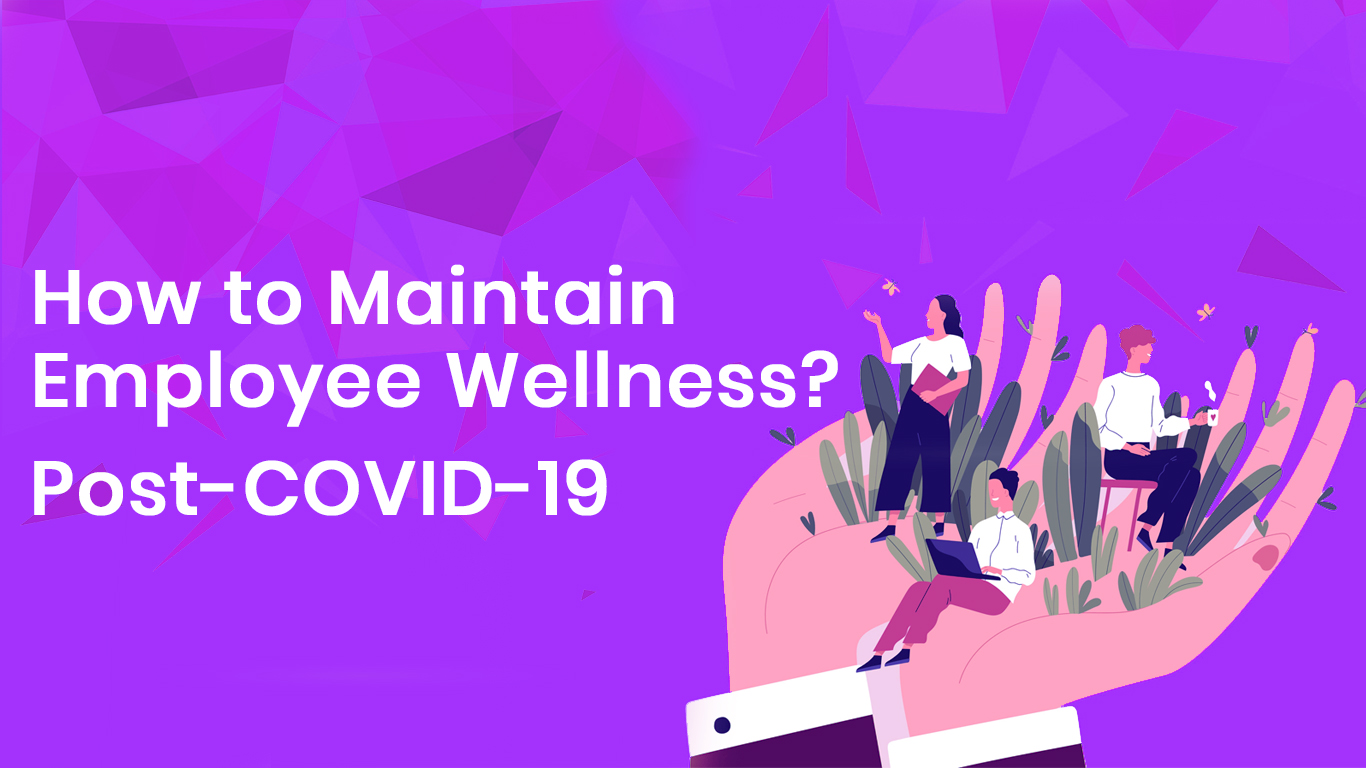 With the implementation of Limited Movement Control Order, offices have opened up, of course with restrictions that have been implemented by the government of Malaysia. But, now that we are looking forward to the post-MCO stage, we have to understand that things and situations will not go back to what they were once before. Apart from social distancing and sanitation practices, another important factor that has come to light is "employee wellbeing". If there is anything that this pandemic and this lockdown have taught us, it is that we need to be- strong, safe, and positive.
So, what are the measures a digital marketing company shall take to ensure employee wellbeing-
Take care of their physical health
Physical health is the top-most priority for people in today's time. Keep your offices sanitized, ensure a proper supply of sanitizers and wipes. Proper temperature check is also essential to maintain proper health of the employees. Promote healthy eating and encourage your employees towards exercising and physical activities. Reduce the workload and distribute it evenly among employees. Maintain proper work timings so that your employees can relax and rest after work hours are over. Allow paid-time-off. Let your employees take time to recharge their batteries, relax, and care for themselves. They tend to return back to work with good vigor and new enthusiasm.
Maintain a positive work environment
During these negative times, maintaining a positive work environment is important. A good environment for the employees to work improves their morale and productivity ensuing a positive impact on their wellbeing. A few things that hamper a proper work environment are- late attendance, smelly atmosphere, and loud noise. All of these can be tackled by proper management.
On the other hand, a very interesting study suggested that around 54% of employees think a workplace should have art. It's almost therapeutic and brings a relaxed and positive vibe to the workplace.
Proper management structure
A confusing management structure is very stressful in certain situations. Make sure your digital marketing company has a clear management structure. Not only does it improve work efficiency, but it also reduces employee conflicts, thus reducing stressful work environments. Have a clear cut work structure, keep responsible people at authoritative positions to maintain an efficient workflow, and keep your team informed. These are the few things, that can ensure- zero work conflicts, proper work structure, and happy employees.
Work-life balance
Spending more than 7 hours working can tend to be monotonous. So it is often difficult to maintain a proper work-life balance. Remain compassionate, patient, and understanding with your employees, help them create a balance between their work schedule and their personal lives. Avoid overburdening then with work so they are able to enjoy some personal time and switch off from their professional mode. Remember, a happy employee means better productivity.
You can also introduce relaxing activities at work that brings the whole team together, because the workspace is also like a second home, right?
Have a flexible work schedule
A digital marketing company is one, which can operate remotely. We agree that a team working together is most efficient, but giving your employees a flexible work schedule will let you manage your work during these times. With restrictive measures still applicable in the workplace, it is better to introduce work from home days in the work schedule. Allow the employees to co-ordinate and work from home on a few days. Call into work for emergencies only and let them work flexibly. Using this technique, you'd have a few of your employees working in the office every day, but the workspace would still be relatively vacant.
Taking mental health seriously
The majority of the awake hours of our day are spent at work, so it is definitely important that mental health should be taken into focus as well. Educate your employees on mental health issues, not only to reduce the stigma attached to it but also to provide your team an insight to deal with it. Introduce mindfulness day/time at work as a great stress reliever. According to a study by the Journal of Management, even 3 minutes of mindfulness a day makes a notable difference to a person's mental well-being. Other than that, if you catch a symptom of distress or anxiety or lack of concentration in an employee, make sure to have a chat with them.
So, what you think about these measures? We hope you follow and introduce some of your own tips to work on employee wellbeing because as they say- employees are a company's greatest asset! Make sure to subscribe to our mailing list for every update!