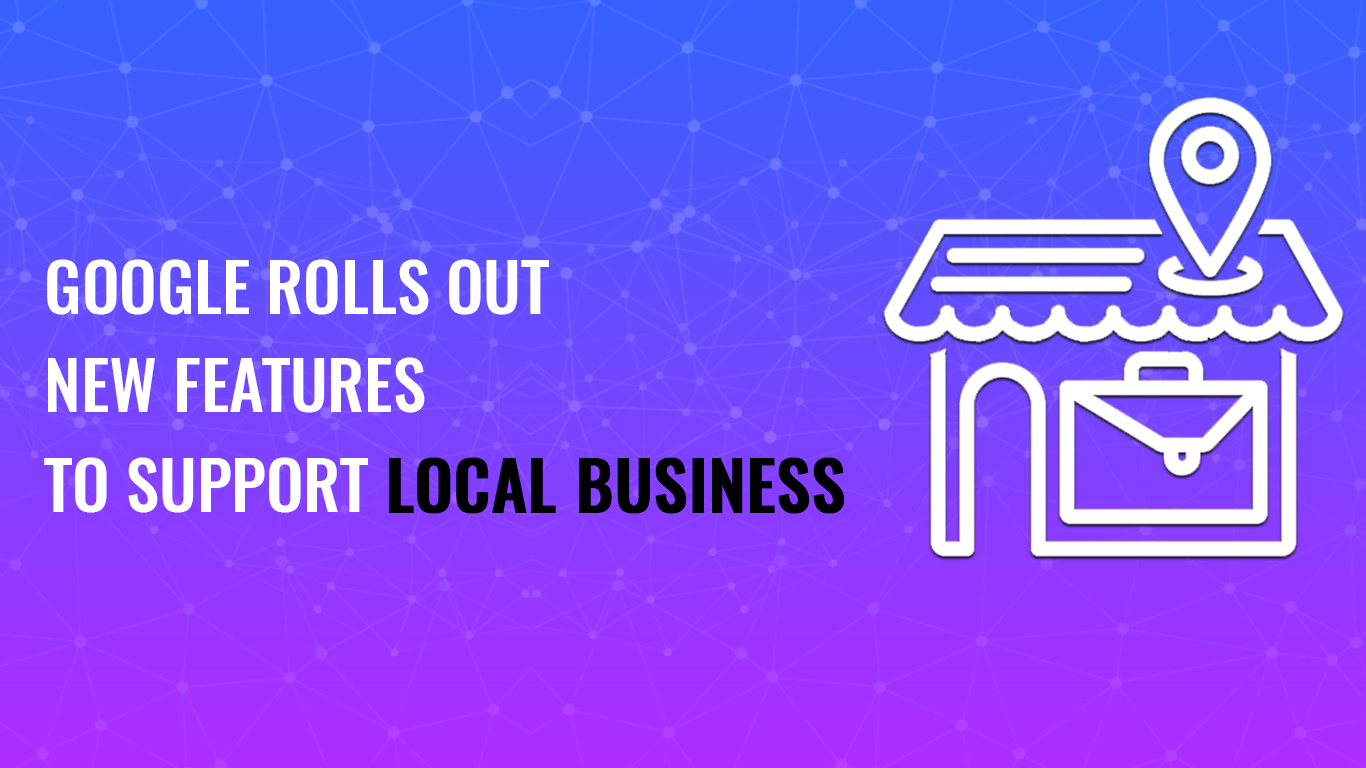 Over the past few months, the global pandemic of COVID 19 had a significant impact, especially on the local businesses all around the world. Say, for example, more business organizations have had to rely more on the internet and modern technology in order to stay connected with their clients base and also with their own staff, especially during the "work from home" phase in lockdown.
To ensure some kind of "recovery" per se, Google has come forward and is ready to play a significant role in this initiative. The "search and advertising giant" announced several updates and services in order to help small businesses and non-profit organizations re-emerge as local economies enter the reopening phase all around the world. Some of the common examples may include the Rising Retail Categories tools for marketers, testing curbside-pickup, as well as the updated COVID-19 announcements from authentic sources at regular intervals.
However, as local economics are starting to reopen all around the world, the needs and requirements of a business organization have evolved and changed significantly due to the global pandemic. As a result, Google is releasing new features and updates in order to help them recover from the crisis. Check them out here-
Book Local Service Consumer Sites
Due to the global crisis, Google is now making it easy to book local services.
It is now launching a mobile site to find, compare, and book appointments with local service providers directly from the search results. However, this feature is limited to users in the United States and Canada as of now.
In-Ad Booking from Local Services Ads
Earlier, the target and potential customers could only call or send messaging leads to the respective providers. However, due to the global crisis, Google is now making it easy to book service appointments with some providers from the mobile Local Service ads. However, the catch is that the business organization will have to work with one of Google's booking partners — Housecall Pro or Service Titanv- in order to enable booking for ads. Also, the service provider needs to be backed by the Google Guarantee consumer protection to be eligible.
Local Business Information in Shopping Tab
Now, businesses can add local store details to their Google My Business listings. The following shopping tab application will provide us with all the local stores' information, such as product availability, location, and various other options such as dine-in or curbside, pick up or delivery.
Back in the month of April, Google had added free listings to Google Shopping. So, now all the new local inventory information will be available for both ads and free listings in the Google Shopping Tab for our convenience.
Free Promoted Map Pins for Smart Campaigns
One of the new features to help Local Businesses with the re-opening phase is the free Promoted Map Pins for Smart Campaigns.
Google will now start showing promoted pins for advertisers using Smart Campaigns. And guess what, the best part is that, they are not charging for clicks on those pins!
In addition, small business organizations can now use the Google Ads app to set up Smart Campaigns more quickly and efficiently,
Introduction of new tools for the Local Businesses
You will be surprised to know that apart from the features mentioned above, Google introduces two new tools for businesses — Grow My Store and Local Opportunity Finder.
Small businesses can benchmark their online store against others in the same industry with the help of the Grow My Store Tools. In that way, they can get tips on various ways to improve their overall online presence.
Local Opportunity Finder, on the other hand, provides a way for businesses to improve their "Google My Business" (GMB) profiles. All you have to do is enter the name of your business organization. Google will provide personalized suggestions as to how you can improve your overall GMB profile, thereby increasing the brand value (impressive, isn't it?!).
As a team of well-qualified consultants, BitQuest is always strategizing and implementing effective marketing solutions for better customer engagement for your business organization to take it to the next level! Visit our official website for more information.