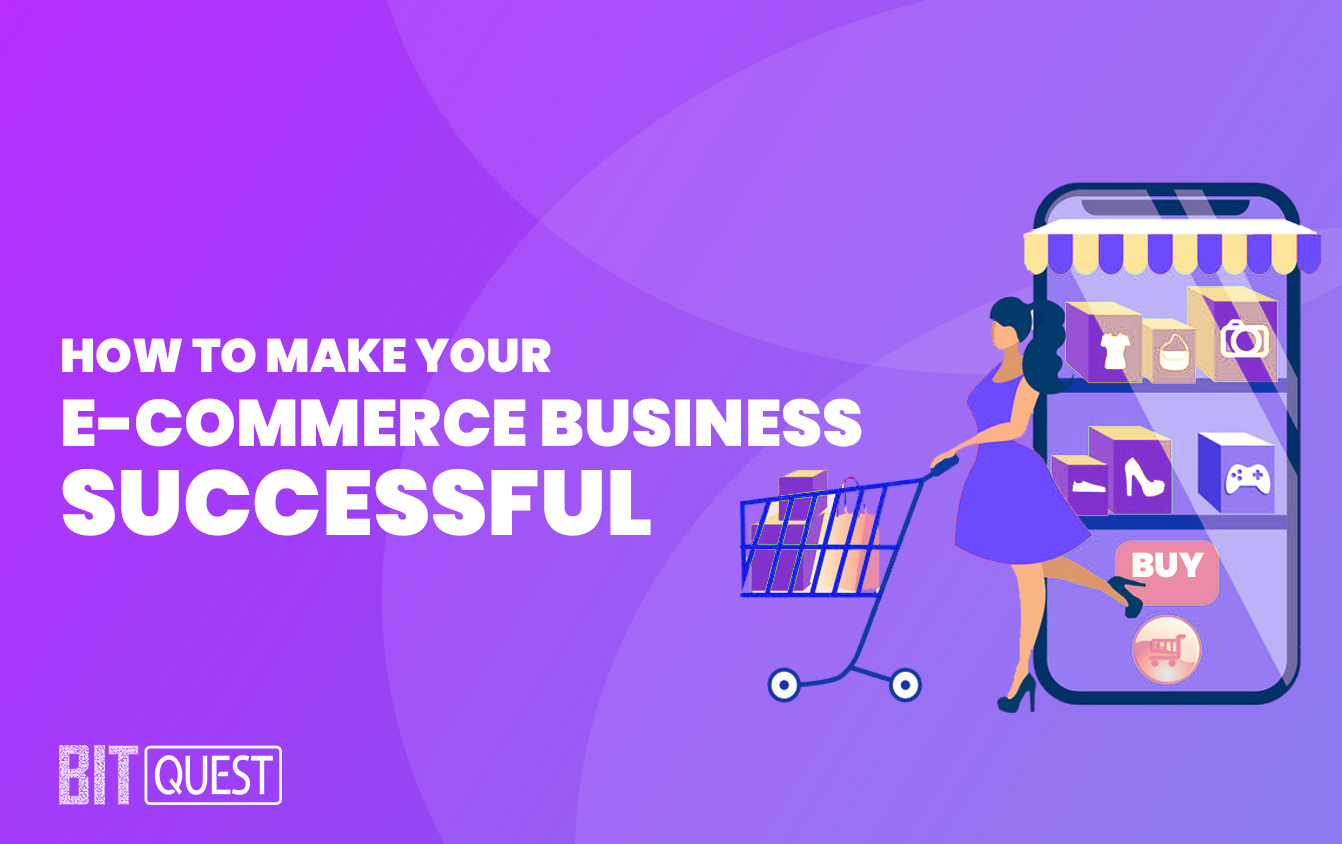 In the last decade, the global market has changed significantly. Businesses are no longer limited to geographic boundaries or location, but they exceed the amount of creativity and they desire to adapt to new technologies. In particular, entrepreneurs and business owners who are ready to launch and run an eCommerce business can position themselves to enjoy an enormous level of success. One of the beauties of the eCommerce industry is that there are no necessary boundaries for strong and steady growth. In fact, the overall sales volume and other key metrics in the region have increased dramatically each year for at least the last decade.
Running a Successful eCommerce Business
If you own an existing brick-and-mortar store and have thought about starting an eCommerce branch - or perhaps an idea for a completely new business that you think is as effective as an eCommerce operation Can work - Now is the time to work. These markets will only grow more crowded in the coming months and years. Although it may be impossible to address some of the very specific and personal facets of every eCommerce venture, the 8 general tips below have helped many small business owners get off on the right foot:
1. Build Strategic Partnerships
It is rare that an eCommerce website succeeds on its own. No matter what your experience or skill level may be, you can possibly benefit from forming strategic partnerships and aligning your new brand with firms that have already established strong brand equity and influence. See opportunities wherever possible and whenever possible you may be able to help other brands.
2. Don't rush the launch
One of the biggest mistakes of unsuccessful e-commerce entrepreneurs is to force or run for the launch of a website. You only get one shot at launching your website and you can't mess it up. While it is fine to buy your domain name and throw away a "coming soon" page, you should avoid large disclosures until you have done some substantial groundwork (SEO, content marketing, social media, paid advertising, etc.
3. Find the right software for your business
As a business owner, you need a depth of vision to see potential issues before they come to the fore. For many e-commerce business owners, software is something that needs to be addressed and evaluated on an ongoing basis, as it is really fundamental to the entire operation. Security concerns, scalability, usability, marketing tools and other factors should be taken into consideration when you are searching for the right software. Your e-commerce software must be scalable, secure, user-friendly and have a solid set of conversion and marketing tools. The right tool depends largely on what you need. Be sure to identify your challenges and do your research to find a tool that matches your needs.
4. Work closely with social.
Any e-commerce entrepreneur who tells you that he outsources social media or delegates it to other members of the team is crazy. Social media is the beat of your business, as it gives you a seamless look into your customers' lives. While this is perfectly fine for a social-media manager, it is appropriate that you are involved with it, too.
5. Incorporate social elements.
When going with the previous tip, it is a great idea to include social elements on your ecommerce sites. Things like product reviews and testimonials follow the button and even social login options all help the conversion funnel.
6. Narrow Your Focus
When you may think that you have a great idea, beware of starting an e-commerce venture that is very comprehensive. If your overall idea can be good, you can strengthen your position if you can find a way to pursue it and capture a true niche market. The total number of customers in that market may be quite small, but the carving capacity of a loyal following is immense.
7. Stay on top of SEO
As the ecommerce economy experiences rapid growth, more and more businesses will enter this increasingly crowded space. This means that staying on top of SEO will be more important than ever to stand out from the competition. Connecting with a skilled SEO will help you stay competitive for a long time.
8. Collect information
Unless you plan on launching a single site and stepping away (most entrepreneurs are tempted to keep trying), it's critical that you collect customer information and build databases to aid future launches.
9. Continue evolving
Lastly, never stop developing. If you want to succeed in such a changing market, technology, trends and customer tastes will change.
With these nine tips, you can be well on your way to becoming a successful ecommerce-based entrepreneur. To know more about E-Commerce Website development and social media marketing visit our website- www.bitquest.net