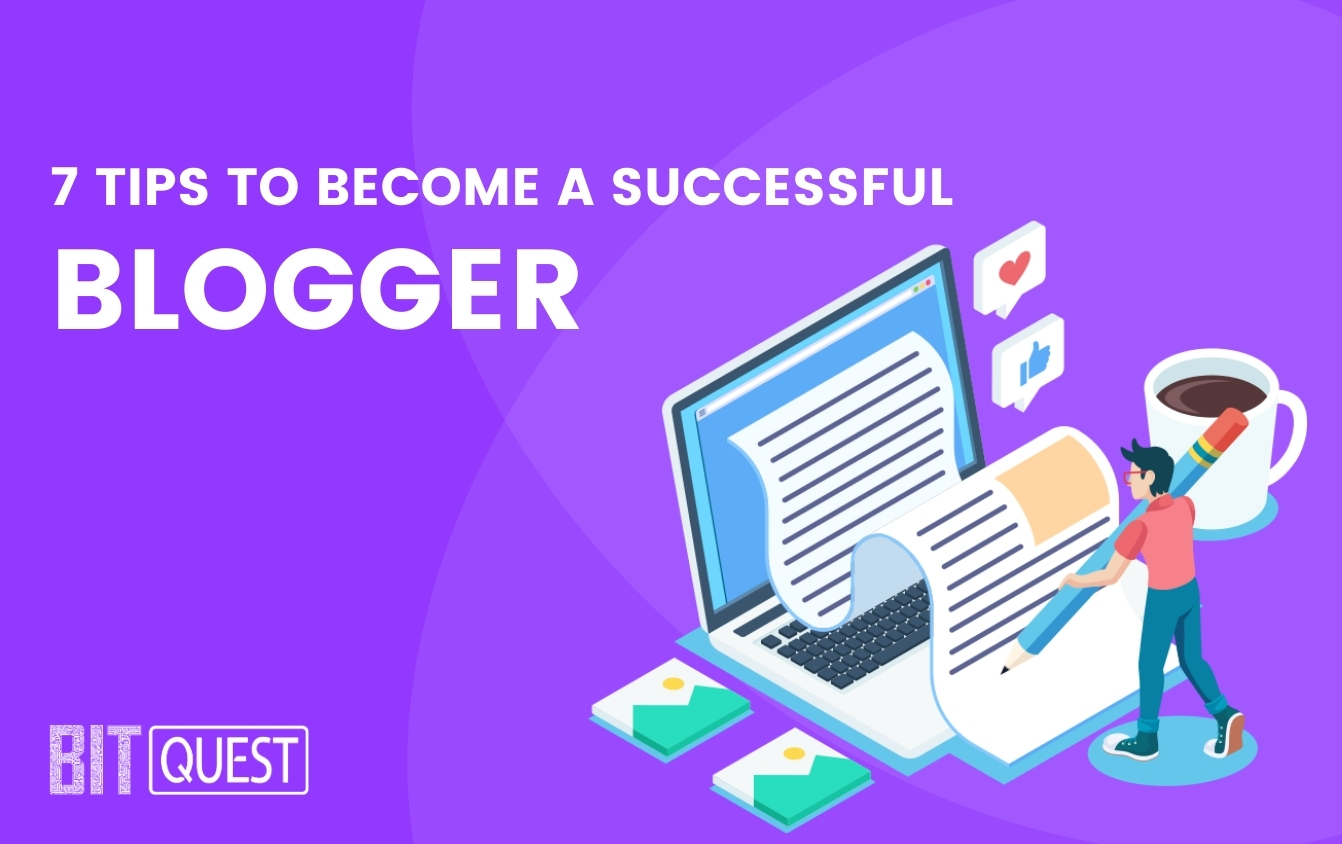 No matter how many times you hear the term "Content is King", you cannot undermine its importance even for one bit. Everyone in the marketing world is aware of the importance of the process of blogging for the success of your marketing efforts. Hence, it goes without saying that learning to effectively start and manage your blog is exceptionally important in a way that the blog helps promote your business.
Yet, many marketers still have a laundry list of excuses for why they can't maintain a blog! The reason behind it is the lack of interest. Unless you enjoy writing, business blogging might seem uninteresting, time-consuming, and difficult. But apart from that another very important factor is – NOT KNOWING WHAT TO DO!
We have various tips and tricks up our sleeves that can help clear your heads a bit and give you a direction to start working. In today's article, we'll cover ideas and tips on how to write and manage your blog. Apart from that, you can also watch our video, where we will be providing helpful templates to simplify your blogging efforts.
Read on-
A Quick 7 Step Guide for Successful Blogging in Your Niche:
1. Always work on appealing topics
Before starting to write a blog one should have crystal clear ideas about your audience group`s likes and dislikes. Choosing the right niche for your blog is very important.
For this, you have to weigh the pros and cons of your topic before getting started.
Can I write about my topic without getting bored? Do I have a strong passion for my topic? Do I have enough knowledge about my topic? Does my target audience group want to know about my topic? Will my blog topic resonate with them? Will my blog's tone be powerful enough to captivate my audience?
Say for example you go to a restaurant and find a very interesting dish on the menu. You would obviously select that one over the old boring ones!
Similarly, search and select those topics which will create interest in your audience and in yourself while writing as this helps in gaining more visits on your blog page.
To come up with new blog ideas, you can read the newspaper, get help from others, try a different angle to other content, repurpose content, be open to inspiration from unlikely places, try various permutation combinations.
2. Change the topic scope
After you have a broad idea of your topic, you need to phrase it properly enough to grab eyeballs. The first way you rephrase is by changing the topic from something broad to something narrow and catchy to hold the attention of your target audience group.
Say, for example, your first broad blog topic was the idea is "10 SMM Tips and Tricks for the Beginners". You can change that topic to more niche ones such as "10 SMM Tips and Tricks to gain more website traffic for the Beginners". You can go on narrowing your blog topic to be more specific and to the point.
3. Focus on a limited timeframe
One should always narrow down a blog topic to a specific time frame to hold the attention of your target audience group.
Say for example you select a very broad blog topic such as "The History of Digital Marketing".Now digital marketing has been around for two decades now. So if you were to write about the entire history, it would be a very long, comprehensive but somewhat boring blog. So in order to make your blog more interesting and eye-catching, you could restrict the topic to a certain timeframe such for example, "Changes in Digital Marketing over the past 5 years" or "The latest Digital Marketing trends in the year 2020".
4. Work on a variety of topics in your niche
Once you have a wide audience group of varied demography with different interests, they would not probably be interested in reading blogs on similar topics.
Say, for example, a blog on social media marketing and a blog on the various social media platforms might both be about Facebook, Instagram, Twitter, etc.
Obviously, those will be two very different posts when you get down to it, but the initial concept is the same- social media!
One should keep mixing things up to create interest in your audience group.
5. Think about going negative sometimes
While the majority of bloggers, while selecting a blog topic, always go for a positive tone, say for example, "The latest Digital Marketing trends to follow in the year 2020".
Agreed it makes more sense, where they are trying to be helpful with our content, so it is natural to try to be upbeat and positive!
But if you want to be more creative and come up with more topic ideas, try and embrace the negative side. Say for example, "Digital Marketing trends to not follow in the year 2020". Sounds simple, right? The trick is that it can help you think and be more creative while writing while grabbing more eyeballs!
6. Introduce new formats
Whenever there is writer's block, try incorporating recurring themes into new formats.
Say, for example, on a topic like "Voice Search in 2020". You can tweak the blog topic a little bit to be more specific and to the point like "How to incorporate Voice Search in 2020".
Thinking through a new format type besides your regular topics will help you identify new ways of thinking, a new point of view of presenting something that you might have blogged on earlier.
7. Remove titles that don't solve for your customers or audience
Last, but definitely not the least, one may have a very long list of blog topics but not every topic night be a great choice for your blog.
Some blog topics may not be in line with your brand value while some may feel played out and stale. So it is highly recommended that one should do a great deal of brainstorming before narrowing down on one topic.
So, what do you think about the above points? If you are one with a penchant for writing, the above tips will definitely help you turn your blog into a successful adventure.
BitQuest is a global digital agency that has a presence in four countries- Malaysia, India, U.S & Australia. We offer services for Search Engine Optimization, Web Development, Graphic Designing, Social Media Marketing and many other digital services. Know more about us at www.bitquest.net