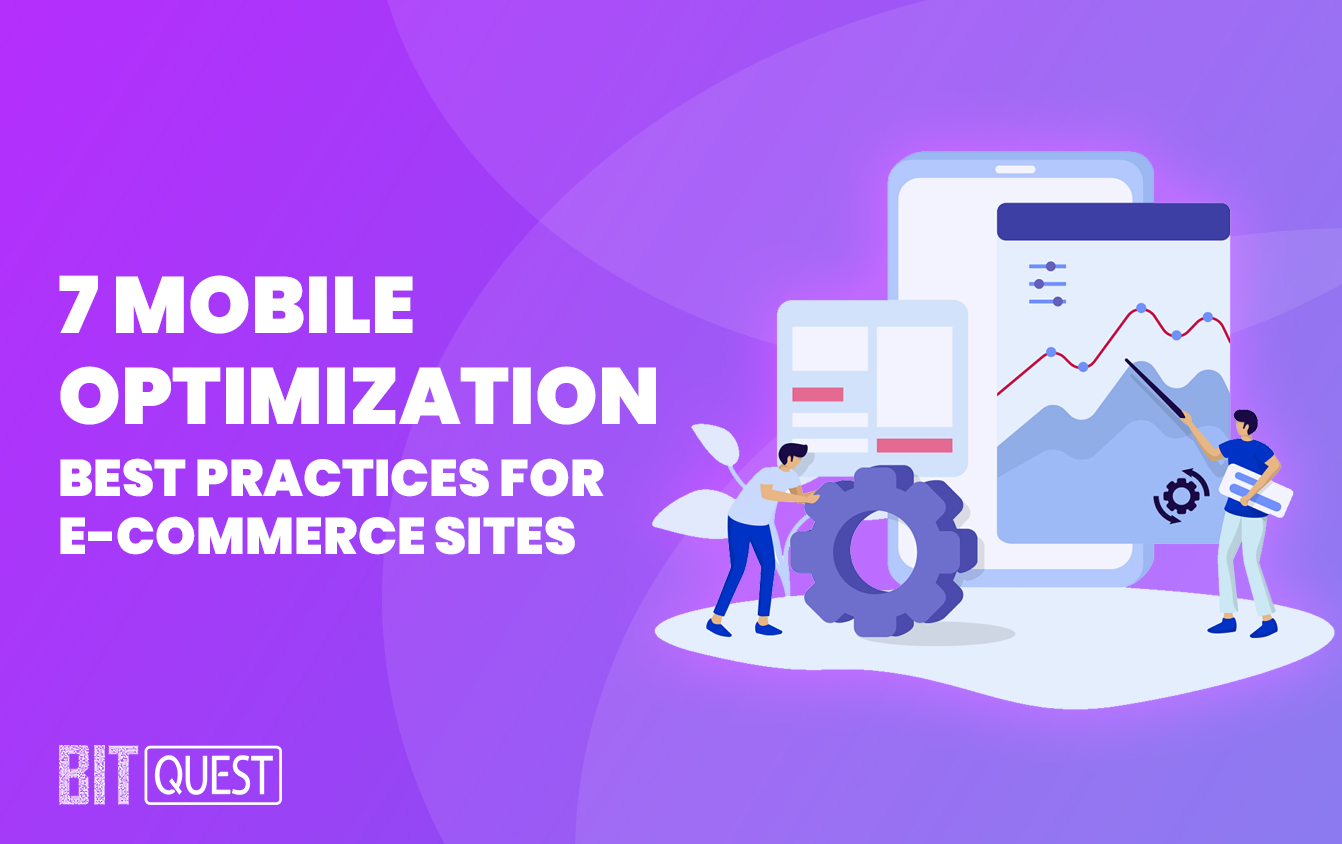 Mobile commerce means more in today's consumer world, and as a business owner, it is harder to ignore. Throughout the day, everyone is consulting their mobile devices to help them make important decisions, including their purchasing decisions. Not only are they consulting on mobile devices, but they are also advising consumers in their appliance store, who are just feet away from traditional sales associates.
Because of this, businesses that prioritize mobile optimization for their e-commerce sites have a competitive advantage over e-commerce businesses that do not. When done right, mobile optimization provides benefits to the business as well as consumers. Merchants should have additional knowledge about how their digital content is passed on to consumers through apps and websites. For example, Target observed that 98% of their customers were shopping digitally and 75% were using mobile. As a digital marketing agency in Malaysia, we at BitQuest create e-commerce websites for our clients that are not only intuitive and rich in user experience but also mobile friendly.
However, if your e-commerce site is lacking in mobile-friendly UX, below are 7 tips that can help you optimize your e-commerce websites for a seamless experience.
Mobile Optimization Best Practices
1. Make Clicks Easy
All those clickable buttons have the luxury of being of any size to navigate different areas of a desktop website. A client needs a small dot on a desktop. On mobile, however, anything clickable on your site should be finger-sized. In other words, they need to be slightly larger. Do not force a mobile visitor to zoom in for a button, or accidentally click on the wrong area. Digital is much more available now than before, and consumers are taking advantage. For your business to thrive, consumer trends such as mobile and e-commerce must work to remain relevant in retail.
2. Use mobile analytical tools
Mobile analytical tools are used to manipulate users' data to gain actionable insights and consequently increase sales.
Here are the steps for the same:
• Log into Google Analytics and set up analytics tracking.
• Analyze shopping behavior for metrics such as "no shopping activity," "car abandonment," and "checkout abandonment."
3. Optimize for search engines
Search engine optimization makes it easy for users to find you by creating your content at the top of the search engine. Google's mobile testing tool is a good starting point for reaching points of improvement in the content and design of your website and site.
4. Make checkout simple
Mobile users navigate e-commerce sites with one finger and your checkout process should be flawless and smooth. Put a checkout button where they can be easily seen, but make sure that they will not interrupt users while reading through your content. You can also add a call-to-action at the top of the page, to help you make more purchases. A large part of how you can use mobile marketing to your advantage depends heavily on the data that your e-commerce site generates. Data and mobile marketing strategies go hand-in-hand and must be taken on-board to stay ahead of the competition.
5. Make compelling videos
Video is easily one of the most effective methods for marketing your e-commerce business as it gives a clear view of your selling points. Online video sharing is also easy to consume, which means that you are more likely to reach new people who use their phones for online browsing and social media. Make your videos as engaging, timeless, reliable and shareable as possible.
6. Ensure a Fast Load Time
Nobody likes to sit and stare at the blank white page. The biggest turn-off for any e-commerce customer, be it desktop or mobile, is tolerating slow page load. This is important not only for your conversion rate but also for your search ranking. Reducing the amount of content for your mobile site or shrinking images are some ways to keep a good-book load time.
7. Small images
Although fancy and very large images are a large number for mobile e-commerce websites as they cannot load at all, clicking on very small images can be difficult. Keep the clickable image in a shape that is easy to tap through the thumb and in an area where the thumb is easy to reach. So, here was the complete guide to mobile optimization practices for e-commerce websites. Implement these practices, and you are definitely seeing a quick increase in your mobile conversion rate.
Want to know more about e-commerce website design? Are you looking to build your own online store as well? Get in touch with us at https://www.bitquest.net/service/web-design/e-commerce