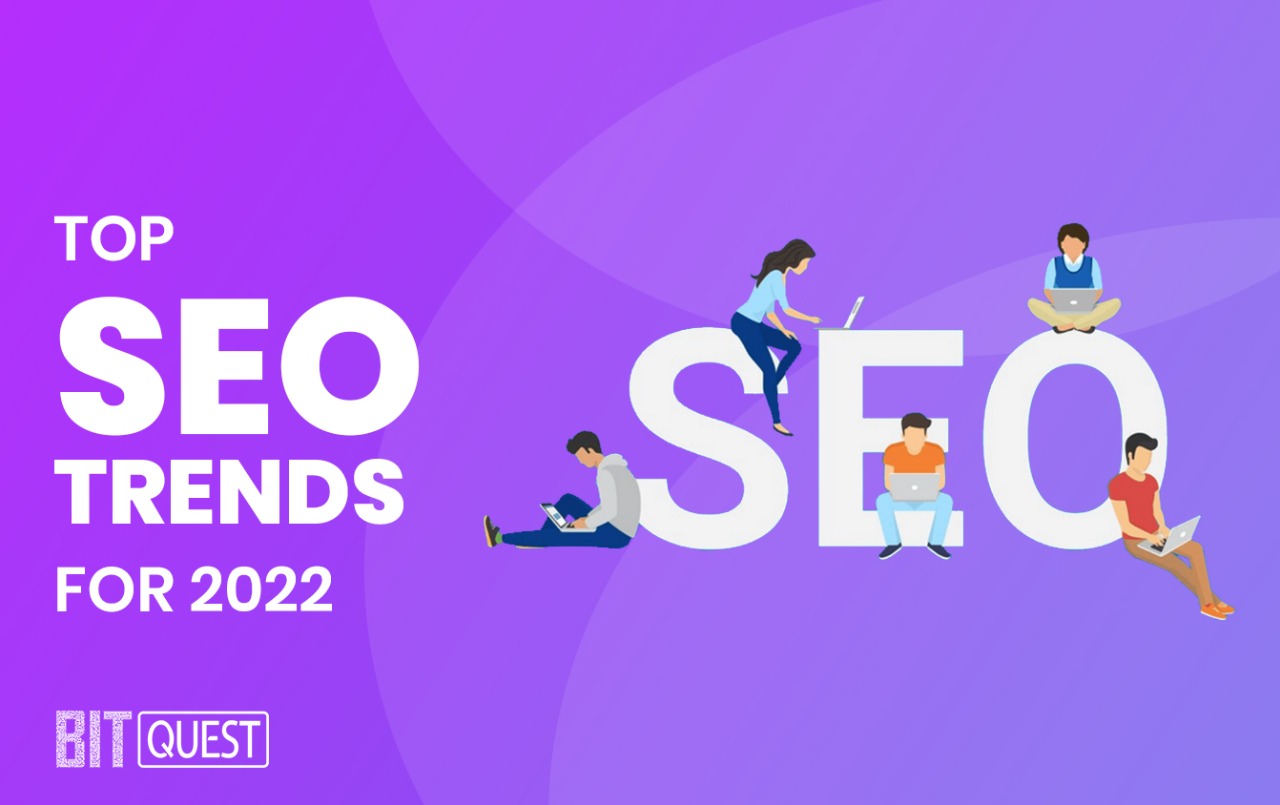 As most businesses know by now, Search Engine Optimization (SEO) is vital to attracting consumers to their online platforms. However, SEO is constantly changing, and to ensure that your content strategies are effective, you need to stay on top of the latest trends. This means that if you are still relying on the same SEO strategy that you have been using for years, then it is time to learn the latest SEO strategies. The fact is that many outdated strategies are not only ineffective in today's SEO landscape, but some outdated strategies such as keyword stuffing can also affect SEO negatively. This makes it imperative that you constantly perfect your SEO strategies for the latest trends. Still, staying on top of the latest SEO strategies can often feel like an overwhelming prospect. To help you stay on top of the latest developments in SEO, and to ensure you see positive results from your SEO strategy, here is a look at the SEO trends that will have the biggest impact in 2022 as stated by the best SEO company Malaysia, BitQuest Malaysia.
1. Core Web Vitals as a Google Ranking Factor
In May 2020, Google announced three new metrics, called core web vitals, that would be used to measure user experience: loading, interactivity, and visual stability. All three metrics are related to just one thing, and that is page speed: how fast a page loads, how quickly it becomes interactive, and how stable it is while loading. Google's ranking factors in May 2021 will include core web vitals, which mean you will have to pay close attention to them to appear on the first page.
2. Video Marketing
Implementing video is an effective plan in our SEO strategies. YouTube alone has over a billion users. So, if you have not been creating video content, it is time to start. To get a good SEO using video as an affiliate you need to perfect your video channel name and description, always supplying your channel information and resources. And of course, keywords are important, so that should be your SEO strategy.
3. Accessibility
When you think about making your site more visible, you must think about all kinds of unique needs, including the needs of people with vision or hearing impairment. Marketers are becoming increasingly aware of the importance of accessibility, and it has become one of the most important SEO trends for 2022. Ensuring that your web content, products, and services are accessible to people with visual or hearing impairment not only helps you climb better search results but also supplies a better user experience and enhances your brand. Can also positively affect reputation. Do an accessibility audit of your website and review the aspects that help more people use it without any problems.
4. Artificial Intelligence Will Play a Big Role in SEO
As artificial intelligence continues to change how people interact with online content, AI will also begin to play a key role in SEO strategy. Particularly noteworthy is Google's AI algorithm RankBrain, as it will become one of the most important ranking factors for Google's SERPs in 2022. Since Google revealed RankBrain, many businesses have wondered how it will affect SEO. While Google has not shared details on the internals. Regarding how RankBrain learns and analyses content, experts agree that user experience is one of its primary ranking factors. This means that the click-through rate and the number of time users spend on the website will be key factors that RankBrain will use when prioritizing content.
5. Mobile-Friendly Is Important to Google Rankings
Mobile-friendliness has been a cornerstone of SEO ever since Google officially made it a ranking factor in 2015. However, it is more important than ever that you perfect your content for mobile devices since Google introduced mobile-first indexing in 2019. This means that search engines primarily look at the mobile version of the website when ranking content, as it is considered the "primary" version rather than the desktop version. This switch was not a surprise to many, as it is estimated that around 75% of Internet users will access the Internet only through mobile devices by 2025.
SEO continues to play a significant role in how your content is ranked, however, it is constantly evolving and becoming more complex. To keep up with current trends you'll need to do more than just fill your content with keywords; you need to deliberate and create quality content that ranks well in Google's algorithms. If staying up-to-date with the latest SEO trends seems overwhelming, feel free to contact us for advice on how you can best perfect your content for SEO.
BitQuest Malaysia is one of the best SEO company Malaysia. With well-qualified and well-coordinated team members BitQuest Malaysia helps you to find an effective digital marketing solution for your business organization that will take your business to another level. Please do visit our official website- https://www.bitquest.net/.