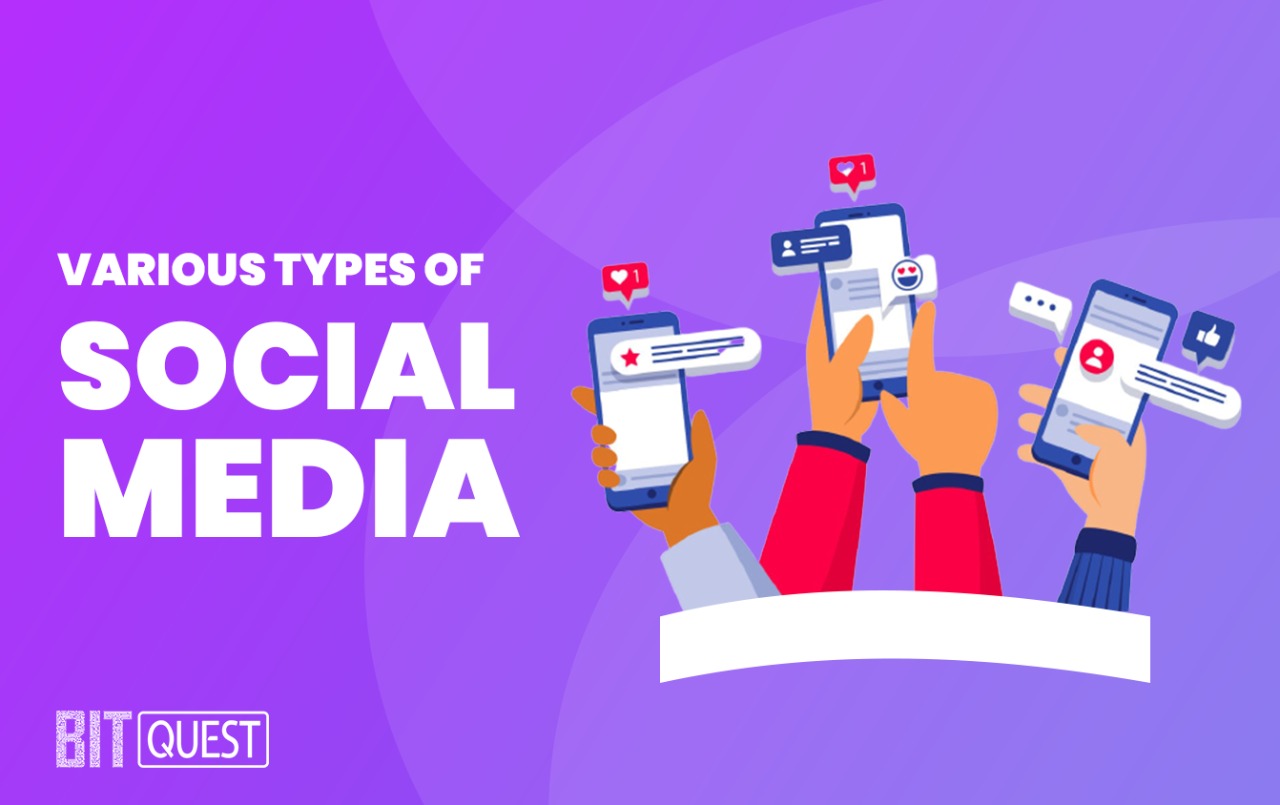 When you're thinking about creating a social media strategy for your business, a few major platforms probably immediately spring to mind: Facebook, Instagram, Twitter, and maybe YouTube or Pinterest, depending on your industry. However, there are a variety of social media sites out there, with new platforms and formats popping up regularly. Some of them are quite a niche, while others have the potential to become the next Instagram or TikTok. One thing that has changed since the early days of social media is that many platforms focused on a single function, such as social networking or image sharing. Now, most established social media platforms have expanded to include live streaming, augmented reality, shopping, social audio, and more. We have grouped different types of platforms that focus on specific use cases and what a well-established social media marketing agency Malaysia like BitQuest Malaysia can achieve by using them.
1. Social Networking Sites
The term "social network" is synonymous with Facebook, although the concept of the big picture applies to most major social sites. The purpose of social networking is very simple: i.e., to provide a platform for users to connect with others. Among the different types of social media, networking sites such as Facebook, Twitter, and LinkedIn represent the bread and butter of modern marketers. After all, these sites put marketers on a level playing field with their clients, customers, and leads when it comes to networking well.
2. Messaging Apps
We've all been guilty of forwarding a joke or a meme via a quick sticker exchange on WhatsApp, but these types of social media apps have evolved into far more than just a way to share text messages. With options to make calls, create groups, broadcast messages to multiple users, exchange money, and build chatbots, messaging apps can help your business in more ways than one. Currently, businesses like Booking.com use WhatsApp to share booking confirmations with their users, providing a quick and easy customer experience. There are endless ways you can leverage messaging apps to give your audience a direct communication channel to answer questions, resolve complaints, share updates, and build trust. The various types of messaging platforms may include WhatsApp, Instagram, Messenger, etc.
3. Discussion Forum
These types of social media channels are used to discover, share and discuss different types of information, ideas, and news. They help businesses by being a top resource for conducting impeccable market research. These forums are one of the oldest methods of running social media marketing campaigns. Before the entry of popular social media players such as Facebook, these forums were places where professionals, experts, and enthusiasts would discuss a wide variety of topics related to different fields. These discussion forums have a large number of users and this ensures unprecedented reach for your business. These are the places that provide answers to various questions in any domain. If your business requires in-depth customer research then these locations would be best suited for your business. In addition to sharing information and finding answers, these places are also very effective in advertising. Say for example- Reddit, Quora, Digg
4. Blogging and Publishing Network
You should choose this type of social media network to publish, search for and comment on articles, social media blogs, and other content on the web. Say for example - WordPress, Tumblr, etc. Content marketing is one of the most powerful ways to target, attract, engage and convert target audiences. This is going to form the basis of successful online marketing campaigns which play the most important role in the conversion funnel of digital marketing campaigns. These networks are essential for businesses that want to use content marketing effectively. Also, you can share this content on various social networks like Facebook, Twitter, LinkedIn, etc.
Review Network
Using a customer review network will help you explore, share, and review a variety of information about different products, services, or brands. When a business has positive reviews on these networks, its claims become more credible because the reviews on these networks act as social proof. In order to run a successful social media marketing campaign, it is very important for today's businesses to have positive reviews on these sites. Also, solving all the issues that your customers are posting on these review platforms is another thing that is going to be very important for the positive and productive results of your business. These networks provide a place for users to review the different types of products and services they use. It can also help to review content for any given brand as it will influence the number of more new buyers to try your services.
BitQuest Malaysia is one of the best social media marketing agency Malaysia along with website development. With well-qualified and well-coordinated team members BitQuest Malaysia helps you to find an effective digital marketing solution for your business organization that will take your business to another level. Please do visit our official website.